Welcome to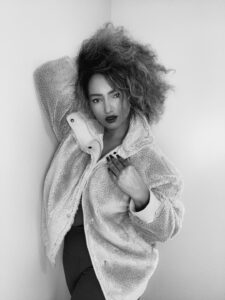 ::The Blogery:: 
Your one stop shop for good stuff.
My name is Taccara Rae. Think of me as your blogger of all things bloggable. (Yes, I create my own words.) Your personal liaison of what everyone is thinking, but no one says. A more refined (and hotter) Donald Trump, if you will.
The Blogery has been featured in publications such as Lovelirie and the Huffington Post. The Blogery was also featured on the CBS hit show, "The Doctors".
I will legit be touching on a number of different topics, hence "Blogger of all things bloggable"- celebs, fashion, movies, world news, politics, fitness (or the lack there of), health stuff, hair, makeup, and fooooood. Not necessarily in that order, or possibly in that order…
I LOVE hearing from you guys! If you have any topics you would like me to blog about or shoot a vid about, let me know! I totally got you covered! You can email me @ [email protected] .  Can't wait to chat with you!
Thanks for stopping by – I hope you love what you read/see.