They say the ripest peach is the highest on the tree, luckily mine happens to be right down the street. I'm referring to the latest spot to hit the fro-yo market, PeachWave Self-Serve Frozen Yogurt. I know, I know…you're probably thinking all these places are the same. Honestly, it's the same thought I had before making a visit on a scorching hot Tuesday afternoon. So lets explore all things Peachy and find out what makes it so diff from your typical self serve yogurt spots…
1. Super Friendly Staff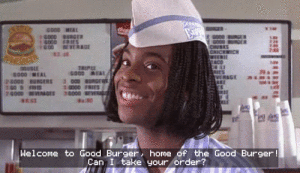 So I think we can all agree that there is something awesome about walking into a place and being greeted by friendly smiles and "hello's" upon entering any type of establishment. You have now made the human happy, now time for these taste buds.
2. Super Cool/Chill Vibes Type of Atmosphere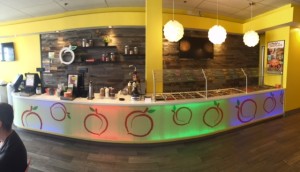 Told ya! Cool lights that change right before your eyes *ohhhh-ahhhh*, cool music, and bean bag chairs!!!!

3. Open Mic Night!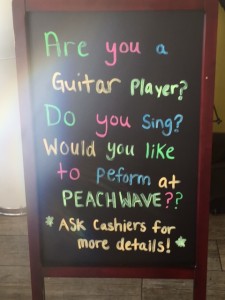 How cool is this?! What fro-yo place do you know of that hosts open mic night for performers! Grab a fro-yo or smoothie, pull up a seat or bean bag and listen to some awesome live music! Doesn't get any sweeter than that.
4. Actual lounge/seating areas…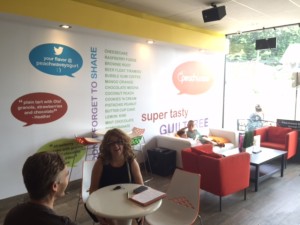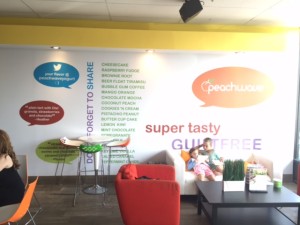 While this may seem like, "Ok?!…Chairs..Hooray?!"…It actually is really cool and pretty different. If you have ever visited any self serve frozen yogurt places before, most of them give off the vibe of literally help yourself and get the hell out. The other set ups I've seen before, would be what I call, the "two-seater." Where the store will literally have like a bench that can only fit but 2-4 people. Where you and all of the other hot and sticky customers can sit (or stick) next to each other while they eat their ice cream, before heading back out into the hot and humid summer weather. PeachWave offers a wonderfully AIR-CONDITIONED space, with tons of (fashionable and modern) chairs, couches and bean bag chairs. You can host parties, hold a meeting, or stop by for date day/night. Now for the sweet stuff…
5. Fro-yo + Food truck = Answer to your prayers…
Ummmm, yeah! You can host my event! PeachWave will come to you and host your events too. Birthdays, Work related events, Private parties, etc. This truck will deliver fro-yo and foodie goodness.
6. Amazing Hours of Operation…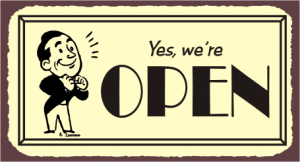 PeachWave is open Sunday- Thursday 12pm-9pm and Friday-Saturday 12pm-10pm. Which is awesome for your average person who can't make it right after work. You can go to dinner and a movie and still grab a fro-yo!
7. THEY'RE OPEN ALL YEAR ROUND!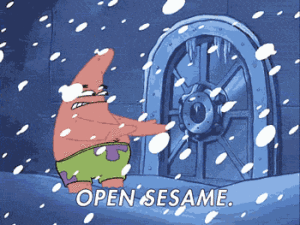 BIG PLUS, PeachWave is open year round! For you fearless sweet tooth'ers like myself, you can enjoy this frozen treat even during the cooler months! More places need to catch onto this idea. 😉
8. Offers 80+ flavors and a ton of fresh toppings!

As if all of that wasn't cool enough for ya, PeachWave offers their customers 80+ flavors to choose from and 3 huge sections of toppings! *Taste bud gods rejoice*. Their flavors are amazing and I promise that even the pickiest of eaters will find at LEAST one flavor that they will fall in love with. I found the frozen yogurt at PeachWave to be perfectly chilled (nothing worse than my frozen goods melting before it even hits my serving cup.) It was rich in flavor without being too sweet and also very creamy *yum*. I also felt that the flavors tasted like the flavors I chose. Meaning, some fro-yo places I've been to before made me have to do a double-take at the flavor sign because the stuff I was eating did not taste like the flavor advertised. I tasted and tasted at PeachWave Tuesday and my personal fav was Oreos and Cream mixed in with Salted Caramel- topped with fresh strawberries, raspberries, rainbow sprinkles, and cake bites! (I know I just made you jealous!)
No need to be jealous though, The Blogery and the good peoples over at PeachWave also want you to be happy and get in on the goodness! For a limited time PeachWave is offering the next 10 PeachWavers a FREE, yes FREE, frozen yogurt with all the fixin's! Please visit one of the 8 participating PeachWave locations and mention: THE BLOGERY, to get in on this special deal. I can guarantee your mouth and tummy will thank me!
Be sure to snap a selfie with you and your frozen treat and submit it to The_Blogery@yahoo.com or on Insta- hashtag #TheBlogery for your chance to be featured on the blog!
Frozen Yogurt = Happy…go get you some Happy!
PARTICIPATING PEACHWAVE LOCATIONS: New Canaan, Norwalk, Wilton, Rye, Armonk, Mt. Kisco, Hartsdale, and Mohegan Lake.
THIS PROMO IS FOR THE FIRST 10 PEOPLE WHO MENTION "THE BLOGERY" AT THE ABOVE MENTIONED LOCATIONS. THIS IS LIMITED TO A 12 OZ. FRO-YO CUP. THE PROMO IS VALID FOR ONE PER PARTY *IF THERE IS A PARTY OF 5 PEOPLE, ONLY ONE WILL RECEIVE THE FREEBIE*
Follow PeachWave for exciting info and specials:
FaceBook    Twitter    Insta    Official Site
::Subscribe|Share|StayHappy::
0