May 3, 2019 myself and my husband were invited to attend the United Nation's World Press Freedom Day Conference. It was a powerful meeting with all different backgrounds, races, ages, religions and occupations in attendance… devoted to a meaningful conversation about fighting to protect and defend the right we have to freedom of speech. To protect the rights of the press, media and journalists around the Globe. Because without free press, we diminish our democracy.
For those of you who still enjoy reading a bit, you can find my summary of the day below. For those of you who like a quick video instead, click play 😉
The first session of the conference opened with an all-women panel. *Sound the alarm* *insert #TheFutureIsFemale*. And I don't mean this in a super annoying feminist way either. I sound the alarm because as a woman, it was powerful to see such esteemed and accomplished women taking the helm. Leading the discussion as to how to progress in America. Years ago, something like this would have been unheard of.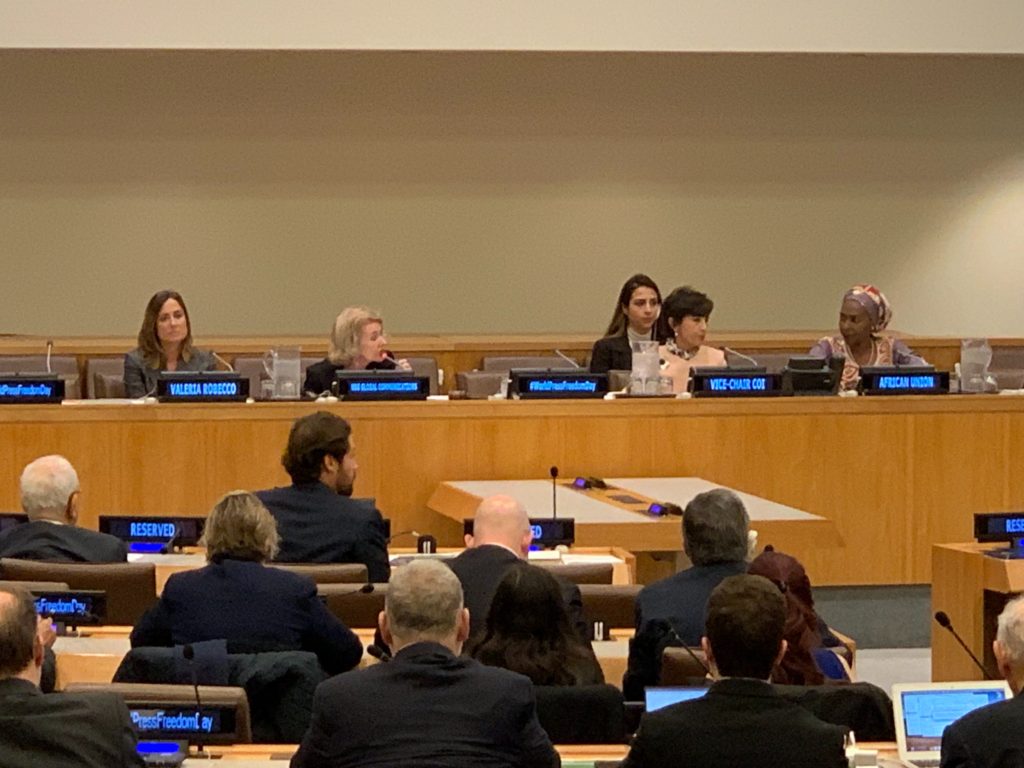 It was encouraging to see people care, on a deep level about seeking TRUTH first and ensuring that the general public is informed about the world around them. Journalists around the world have lost their lives to bring stories to light, speak truth to power, and sometimes, expose the ugliness and corruption that is so evident in politics and government today and in years past.
The second session of the conference was focused on media and technology. The important and rising need for media literacy courses and classes. How to become knowledgeable of fake sights and fake news. How to detect when something is a bot, or a human. What is propaganda and rhetoric and what is real news. Technology and media is not just to be left in the hands of the younger generation. Progressing with the times is not always a bad thing.
Informed and enlightened people speak truth to power. This is not just a fight for or on behalf of the press and media. Some people have truly bought into the notion that the press/media is the enemy of the people. We can't allow the current administration to tear down our foundation. We can't allow this administration to carry out their own agenda to silence us and continue parading around, dripping in corruption. Enough is enough and we the people MUST fight forward.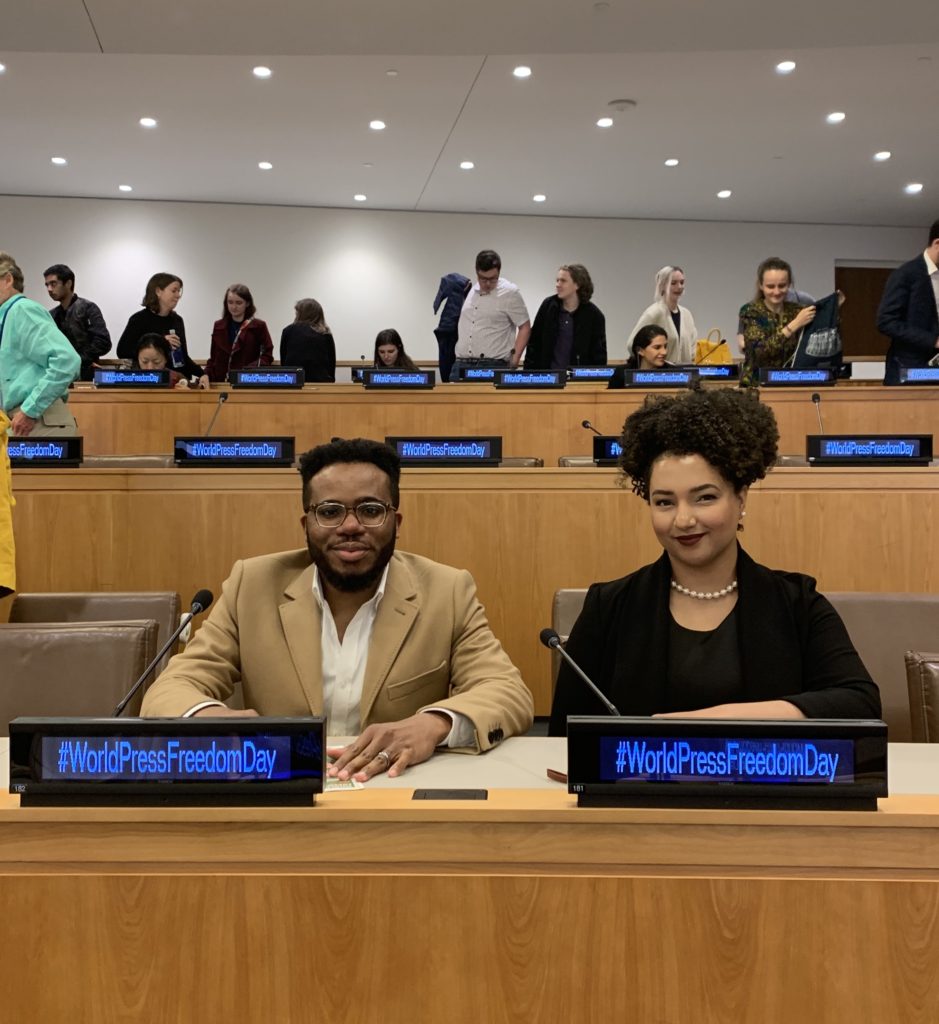 "A critical, independent and investigative press is the lifeblood of any democracy. The press must be free from state interference. It must have the economic strength to stand up to the blandishments of government officials. It must have sufficient independence from vested interests to be bold and inquiring without fear or favour. It must enjoy the protection of the constitution, so that it can protect our rights as citizens." –Nelson Mandela
Hubby gave a powerful shout out to the journalists around the world. Those that have passed, those that fight today and the new generation of journalists who will do the same. We thank you. <3
0